I recently managed to make a 'regular' fight stick for the PC/XBox 360/PS3 using an oak shelve that I glued together and used a table saw and a router to trim the sides. I used an Akishop PS360+ board, a Sanwa JLF joystick and 30mm Seimitsu buttons on top and Sanwa 24 mm buttons on the back. All cables were sleeved with carbon look sleeves from watercooling.co.uk and an USB plug from Neutrik.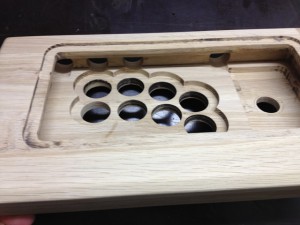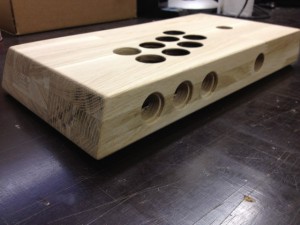 I even found a guy on the internet who makes custom washers and got an oak washer for the stick. The entire stick was then treated with some furniture oil to make it resistant to the sweat of my hands. And then the gaming could begin…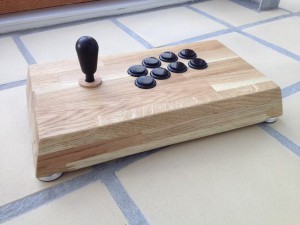 The back side had a transparent piece plexi glass to show off the inside of the stick.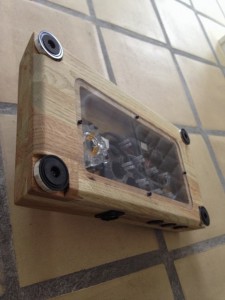 © breadbox64.com 2015