Some time ago I decided to make another fight stick from my arcade spare parts. You can't ever get enough fight sticks, so why not make another one for the collection…
The stick is build from an oak shelve that I glued together and oiled up to make it resistant to hand sweat! The sides have been tilted slightly with a table saw to make it as stable as possible. It has a height of a little less than 6 cm so it is really comfortable to play with. I counter sunk the areas for the joysticks to make a clean look on the top of the stick.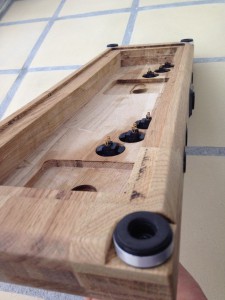 I used  Sanwa JLW and Sanwa JLF joysticks in it, Seimitsu buttons on top and Sanwa buttons on the back for game selection etc. The bottom of the fight stick is made from plexi glas which has been painted silver. Because the joysticks have been screwed on from the back of the stick, I had to use battops to make the joysticks high enough on the business side of the fight stick. Good thing I prefer those to battops! I used a USB plug from Neutrik to make a clean look when transporting the fight stick. I used a cheap 2 player USB encoder to connect the buttons and joystics.
The final result is a pretty heavy and sturdy fight stick…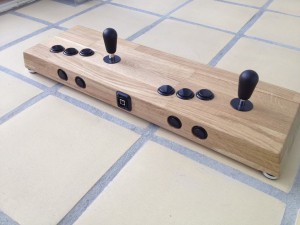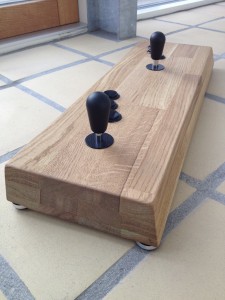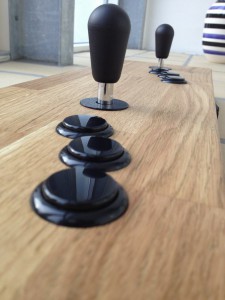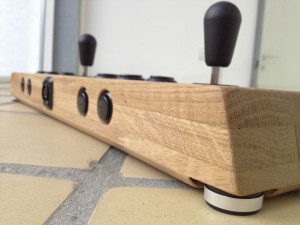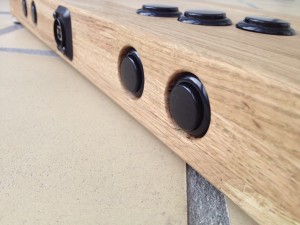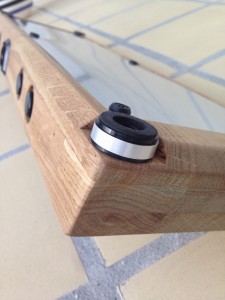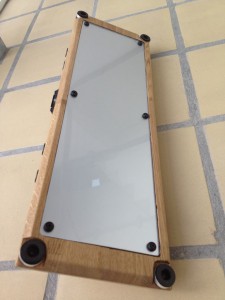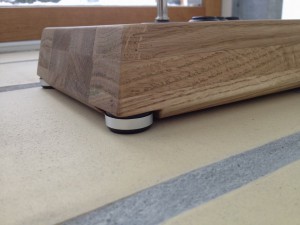 © breadbox64.com 2015