This is an Assy no. 250469 Rev. A short board. The machine would boot normally but some of the keys did not work correctly.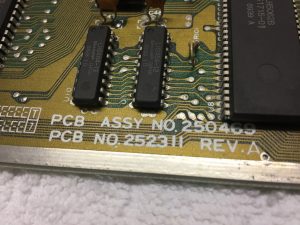 A broken CIA 6526 chip at U1 may cause some keys to fail. I therefore swapped the chip with a fresh one that I knew worked.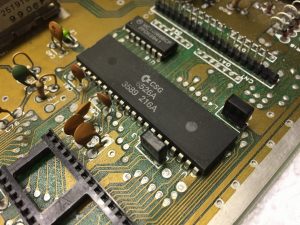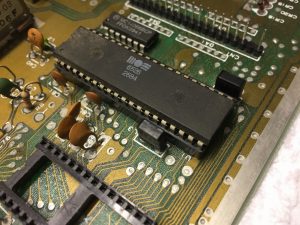 However, that did not change anything – the fault was still there. I then popped in my 64 Doctor cart (which I should have done in the first place!) and it soon came clear that the missing keys were '←, W, R, Y, I, P, * and Return'. Thus, every other key was not working on the second keyboard row. Furthermore, joystick down in Port 1 was also not working. Maybe there was a broken trace somewhere….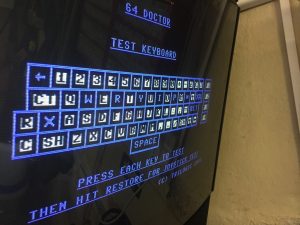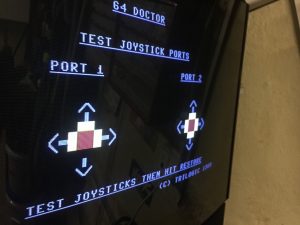 I therefore looked at a schematic of the keyboard and found that those specific keys and joystick 'down' in Port 1 are all connected to Row 1 of the keyboard matrix. This corresponds to Pin 11 on the male keyboard plug on the motherboard. Furthermore, this specific pin is supposed to be directly connected to Pin 11 on the U1 MOS 6526 CIA chip. The information was found here (link).
And guess what – I found the broken trace!
A piece of wire was soldered to the backside of the board…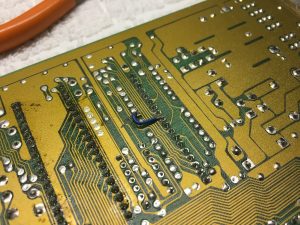 …and the machine was up and running again even though I wasted a CIA chip in the process. I guess thinking should always come before soldering…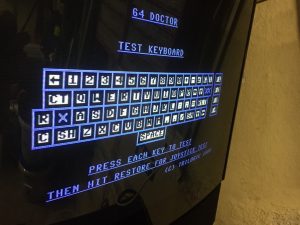 © breadbox64.com 2017