During the light hours of the day, the machine looks just like any other Commodore 64 in a transparent Kickstarter case…. However, when entering the dark hours of the night, the case is transformed into an inferno of light – a dashing flashing Commodore 64!!! Before turning on the machine, it looks like this.
But when turned on – the light show begins…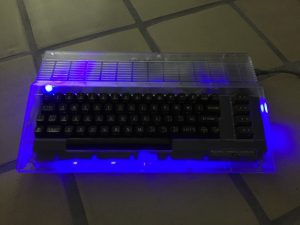 The lights come from a strip of RGB LED's (SMD size 5050) that are capable of producing a variety of colors. I used the type with 30 LED's per running meter to keep the load on the PSU and PCB at a minimum. One meter costed 1.5 $ on Ebay including shipping from China.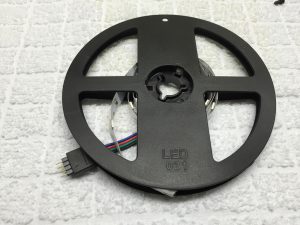 To run the LED strip I used a controller PCB with a build-in sound sensor and a 20 key infrared remote. It set me back about 3 $ on Ebay including shipping from China. The device needs 12-24 V to run.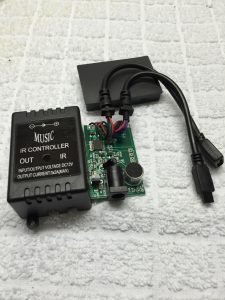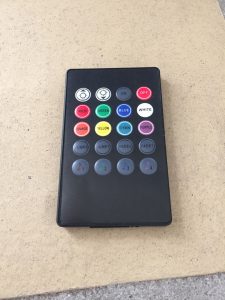 The LED strip comes with adhesive on the back, so attachment is pretty easy!  A total of 12 LED's were applied to the rear side of the keyboard. This amount draws approximately 1.8W directly from the C64 motherboard. The nice thing about these strips is that they can be cut at whatever lenght is needed using a pair of scissors. I have run the LED mod in conjunction with an 1541 Ultimate II (link) and a standard Commodore 64 PSU without experiencing any power related problems. So it should be safe.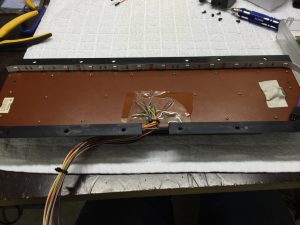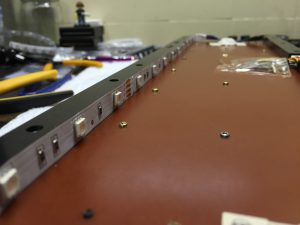 I stripped the case off the LED controller to make it fit under the keyboard. The bullet connector was removed from the PCB and a couple of wires were soldered on for the Ground and 12V connections. Everything was glued on using some double-sided tape.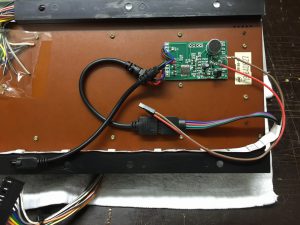 This is the infrared sensor for the remote control. Placing it here allows for controlling the light system even with the C64 case closed.
I used an Assy 250469 Rev 4 board for the mod (link). I found places where I could grap 12V and Ground at the bottom right side of the board. I soldered in some pins for easy attachment and removal of the contoller board.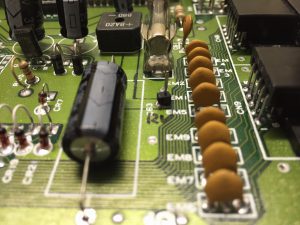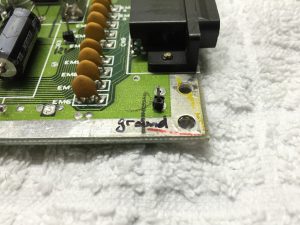 And with the keyboard mount fitted…
To complete the mod, I also made a blue power LED for the transparent case like described here (link).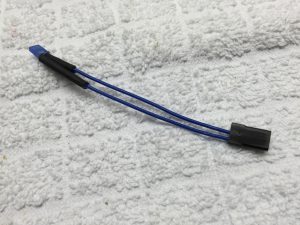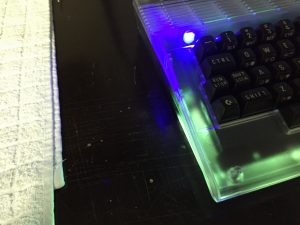 A little video showing the Dashing Flashing C64 light mod in action.

Credits: original idea by war64burnout (link)
© breadbox64.com 2016