When I was done with the MVS Neo-Geo inspired Universal Fight Stick I moved on to modding a MVS Neo-Geo board that I recently bought. The MVH MV1T board is loaded horizontally which makes it quite a challenge to make a slot in a cased solution slot swapping carts. As I only had one cart which was a 100-in-1, I decided to just put everything under plexi glass. The case was build using MDF boards that were glued together and the edges were made using a table saw and painted in the same color as the Universal Fight Stick.
Power to the board and AV out using an Euro Scart plug were done using plugs from Neutrik.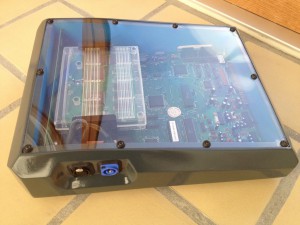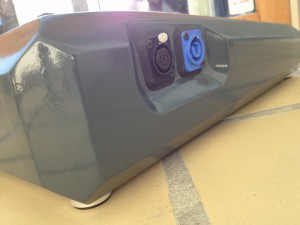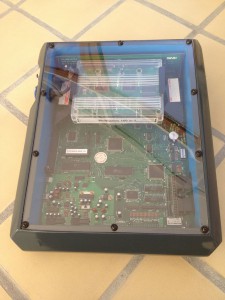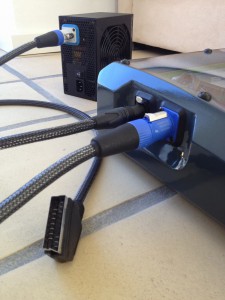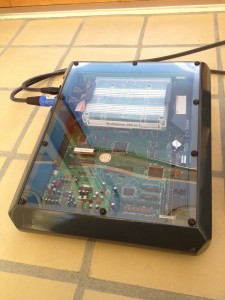 The cables for the AV-out were sleeved using carbon look cable sleeves.
Joysticks can be attached directly to the side of the board. I used a router to trim the sides of the hole.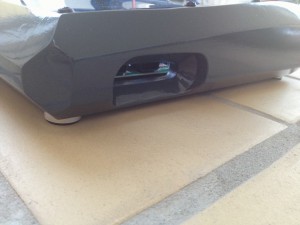 To keep the original NiMh battery from leaking and possibly destroying the board, a Lithium battery was inserted in its place.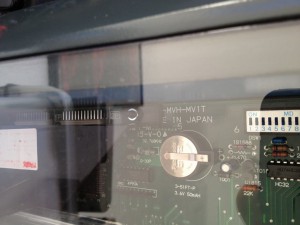 Finally, the board was modded using an Universe Bios for added functionality.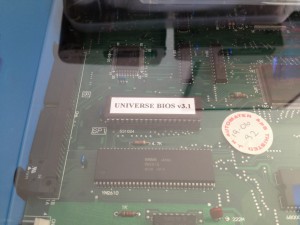 The complete gaming system with the Universal Fight Stick ready to be plugged in and played on…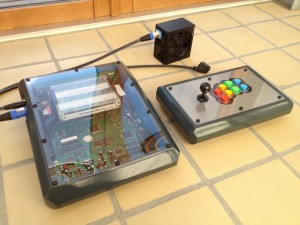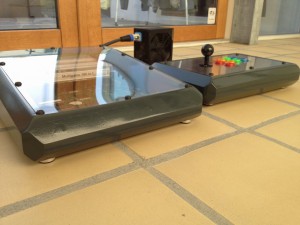 © breadbox64.com 2015