A broken Commodore 64C, with an Assy no. 250469 Rev. 4 short board, recently landed on my workbench (the repair job can be found here). The entire machine looks just like any other C64C machine I've put my hands on. Except for the keyboard! When compared to the general looks of a standard Commodore 64C keyboard several things are different as shown in this post. The keys are white and all prints are on top of the keys just as expected. However the size of the prints on some of the keys (i.e. RETURN and Function keys) looks more like the earlier keyboard versions which had parts of the prints on the key fronts. The machine still had the warranty seal intact so I guess it came with the original Commodore 64 machine.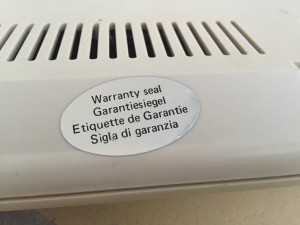 The biggest visual difference is the size of the fonts on the RETURN and F keys. The key color is also a little more greyish compared to the standrad C64 keys. The plungers also look different. Instead of a cross shaped top they have a slit. The pictures show the different shapes of the plungers as well as the insides of the keys.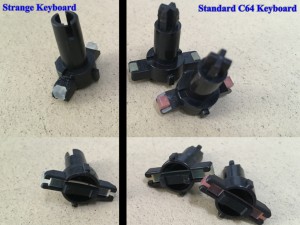 The cables are connected at the same spots on both PCB types, except for the SHIFT LOCK key. The cable plug is also a little thicker compared to the standard plug.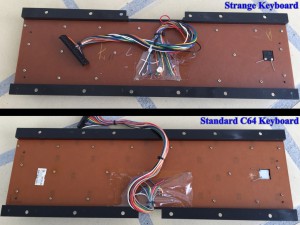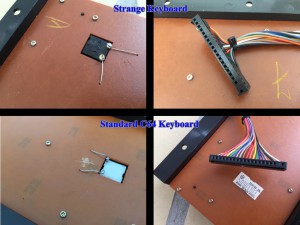 The SHIFT LOCK housings are quite different. The standard C64 is white while the other is black and more bulky.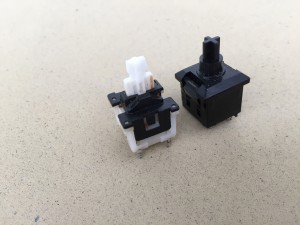 The cutouts of the black plastic shells are placed on opposing sides. Furthermore, the standard C64 keyboard PCB is from 'Mitsumi' while the other has 'Action Rev B' written on it.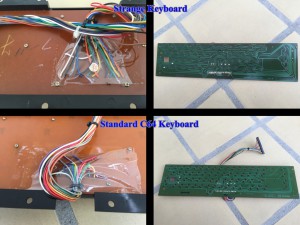 This is how it how the keyboards look in direct comparison. It's like the plastic is a little different on the strange looking keyboard.
An a few more close-ups.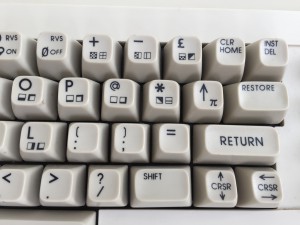 I do not know if this is particularly rare or if it's just another one of Commodores notorious 'let's see what spare parts we have available today' approach when assembling new machines… I just haven't seen it before and thought I would share it. Feel free to comment on it if you know the whole story!
© breadbox64.com 2016