In the heart of Vienna, Austria lies the Millenium City Mall. The shopping center is like any other in the world, but in the basement you will find a little gem of an arcade hall… Compared to the arcade 'Virtualand' in Singpore (link), which was an arcade hall only, the 'Ocean Park Family Entertainment Center' (link) has bowling alleys, airhockey, billiards tables, toy crane machines and a section with arcade machines and pinball machines. I spent a few hours in the latter area…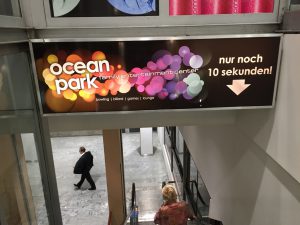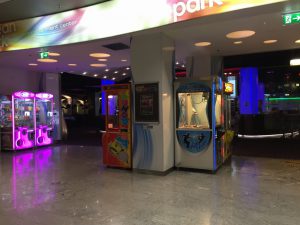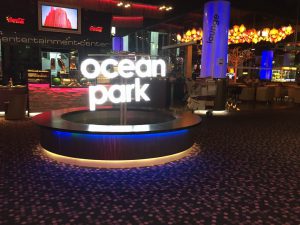 First up was getting the right 'tools' for the machines… I really like that they have made custom tokens and they look pretty cool too!
I started out with a few rounds on the Indiana Jones pinball machine. Unfortunetaly it was the version from Stern and not Williams (which I like more) and the play field was dirty and the mechanics needed to be refurbished. Nevertheless, I played several games on the machine before moving on to the arcade machines.
The arcade area has predominatly racing machines and shooters (and a few sports games). I really liked playing the Star Wars Racer Arcade machine and ran out of tokens after half an hour or so.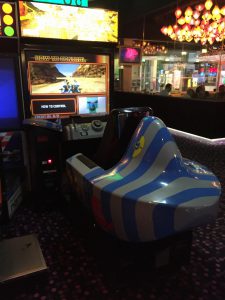 Some images of the racing machines in the Ocean Park arcade hall.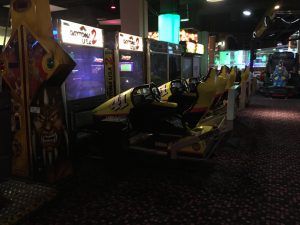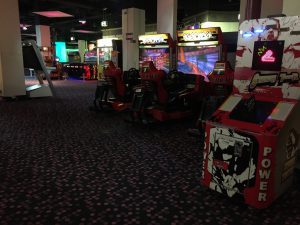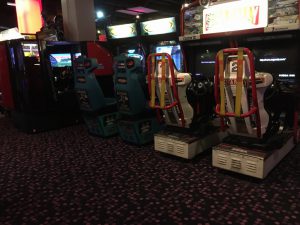 The shooting machines…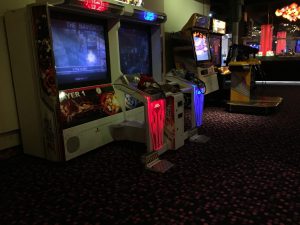 Ocean Park only has one 'old school' arcade machine and one of the balltops were missing… I guess people in Europe does not play fighters that much in comparison to Asia.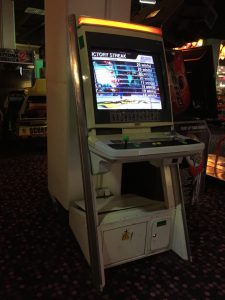 After spending my last tokens on a Sega Rally game, I left the arcade. So if you happen to be in Vienna, take the time to go to the basement of the Millenium City Mall and spend some time in the arcade area – it's definately worth the trip!
© breadbox64.com 2016