A year has passed since Mod of the Year 2015 was presented on these pages (link). That mod was based on a very discolored breadbox case which was spray-painted. It also had heaps of holes to accommodate potentiometers and plugs for the audio signals. As this years mod, Mod of the Year 2016 uses a beautiful transparent case, a lot of effort has been put into preserving the case and none of the mods required drilling holes into it. The transparent case is also a neat way to show off the internals of the machine (why go through all the trouble of modding it if it cannot be seen, right?). The entire Mod of the year 2016 mod is a compilation of several previously described mods as well as a few new ones. I've worked on the machine for quite some time and this is the complete list of what has been done to it.
Case Mod
Power LED Mod
3D Printed Keyboard Mounts
Flashing Dashing C64 Mod
Power Switch Mod
RF Modulator Mod
ZIF Socket Mod
Capacitor Mod
Switchless Kernal Mod
SD2IEC Mod
Switchless Reset Display Mod
New Keycaps
Case Mod
All the electronics have been placed in a transparent Kickstarter case (link) with a Commodore 64C short board (Assy 250469 Rev. 4). The keyboard is just a standard white/beige Commodore 64C as I'm still waiting for new colored keycaps from Phase5. Can't say I'm very impressed with how they keep postponing the delivery date!
Insted of using the standard Kickstarter case sticker, I got a more colorful one from RunStopRestore (link).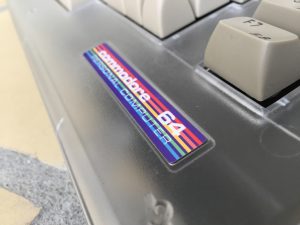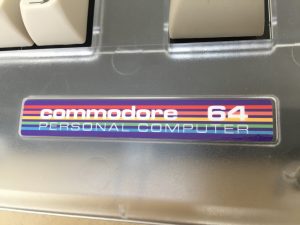 The standard metal colored case screws were exchanged with these black self-tapping ones from Ebay. Just adding a little detail!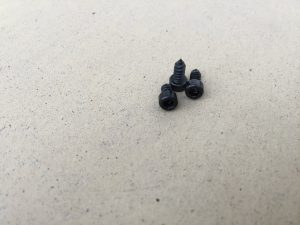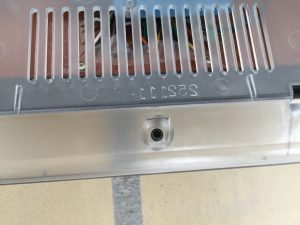 Power LED Mod
The plan is to use some transparent blue colored keycaps, so a blue power LED was made as described here (link).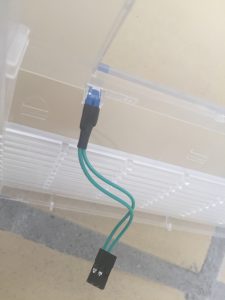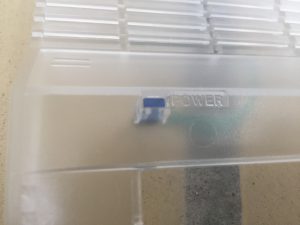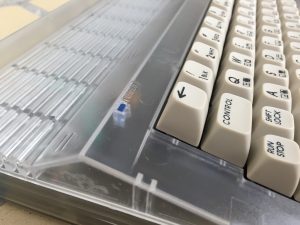 3D Printed Keyboard Mounts
The 3D printed keyboard mounts look a little nicer in the transparent case than the stock metal ones… The mounts can be seen in further detail here (link).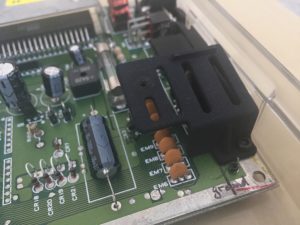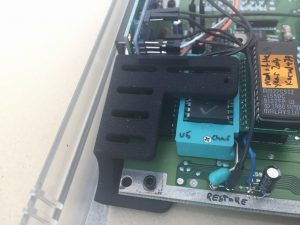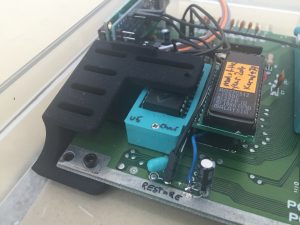 Flashing Dashing C64 Mod
To put some color into the machine, a RGB LED strip was mounted under the keyboard as described here (link). The case of the control unit was removed to make it fit inside the COmmodore 64 C case. The power plug was replaced by two cables to grab 12V and Ground directly from the motherboard.
The unit comes with a remote control and a small receiver. Placing the receiver part on top of the anterior part of the keyboard makes it possible to change options without taking the case apart.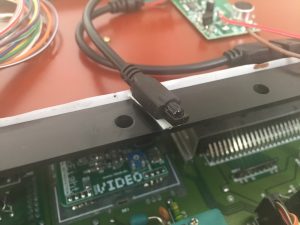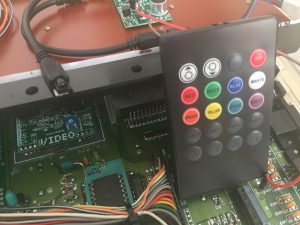 The entire system installed and ready to go.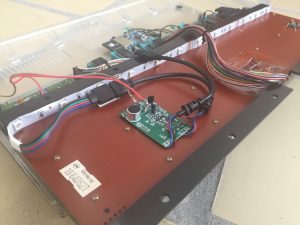 These are the 12V and Ground spots to power the device.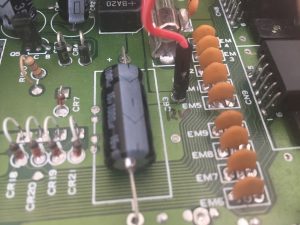 The RGB LED mod can show pretty much all colors…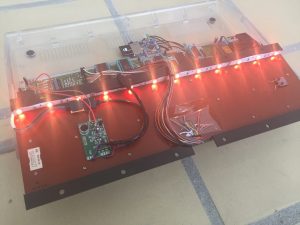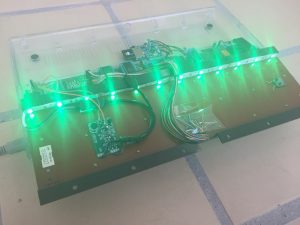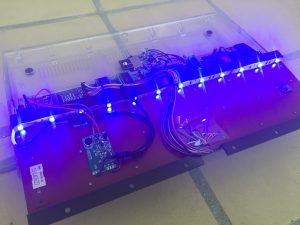 …and the LED colors can be seen through the case…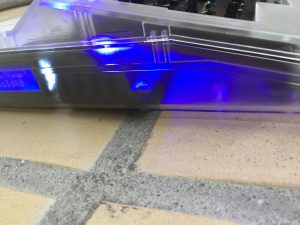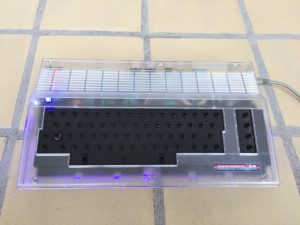 Here is a little video showing the Dashing Flashing C64 light mod in action.